Just got my new D810 yesterday and thought I would do some test shots at dinner last night. Popped on the Nifty Fifty and we headed out to Afton Pub & Pizza.
Since this was a mixed lighting situation (some natural light coming from the window in the front, warm down lights on bar area, light from the TV over the bar), I put the 810 into Auto ISO mode.
Not a bad shot for my trusty iPhone … Bring on the big guns!
Wow can this thing go!
ISO 12,800 f5.6 1/50 sec; Raw post processing in LR – only applied the Camera Standard profile and exported to JPG 667X1000.
Played with this one a bit more – ISO 7200 f5.6 1/50 sec; Raw post processing in LR to apply the camera profile, minor exposure adjustments, white balance and rather large crop. Export to JPG 1000X706.
And here's a fun one. INSANE ISO of 51,200 f6.3 1/40 sec; Raw post processing in LR included camera profile, some noise reduction, contrast, clarity and crop. Export to JPG 800X1000. Lack of crispness at this is operator error… This was a grab shot – put down the wine and grab the camera in one move!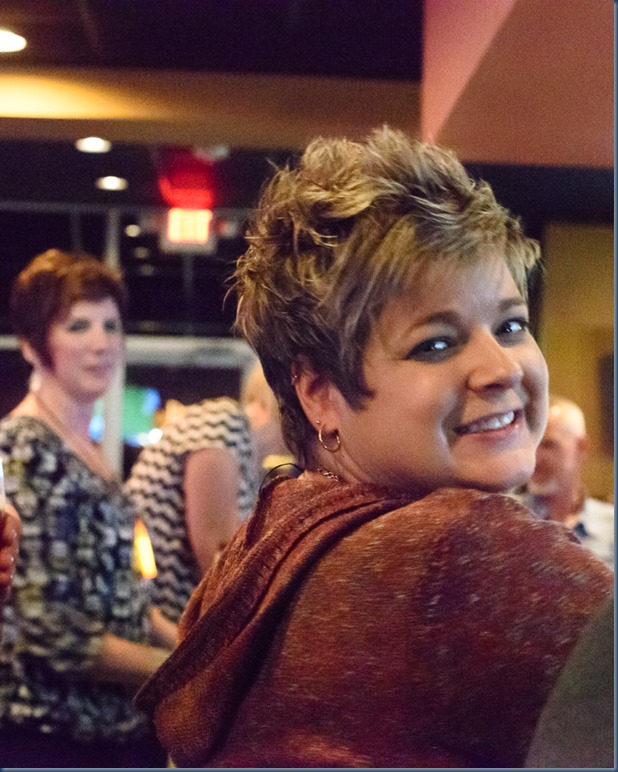 Another insane ISO of 36,204 – no noise reduction applied!
I think it's time to start practicing for Dark Ride photos for the next Disney trip!